18-HOLE CHAMPIONSHIP GOLF COURSE 
The Panther National championship golf course—designed by the legendary Jack Nicklaus and Justin Thomas making his design debut—features steep elevation changes and dramatic vistas. The 18-hole course can play 8,000 yards from the longest tees all the way down to 4,500 yards. This rare diversity in length allows the picturesque course to be a "major tournament" test for the expert golfer while always presenting a very playable, enjoyable course for all members.
This nine-hole golf oasis is both incredibly beautiful and challenging. Holes vary in range from 90 to 150 yards and feature the approach shots players will encounter on the championship course. This incredible course includes an island green that replicates the famous 17th hole at TPC Sawgrass. Make up your own match, play closest to the pin, or simply have fun working on your approach and short game.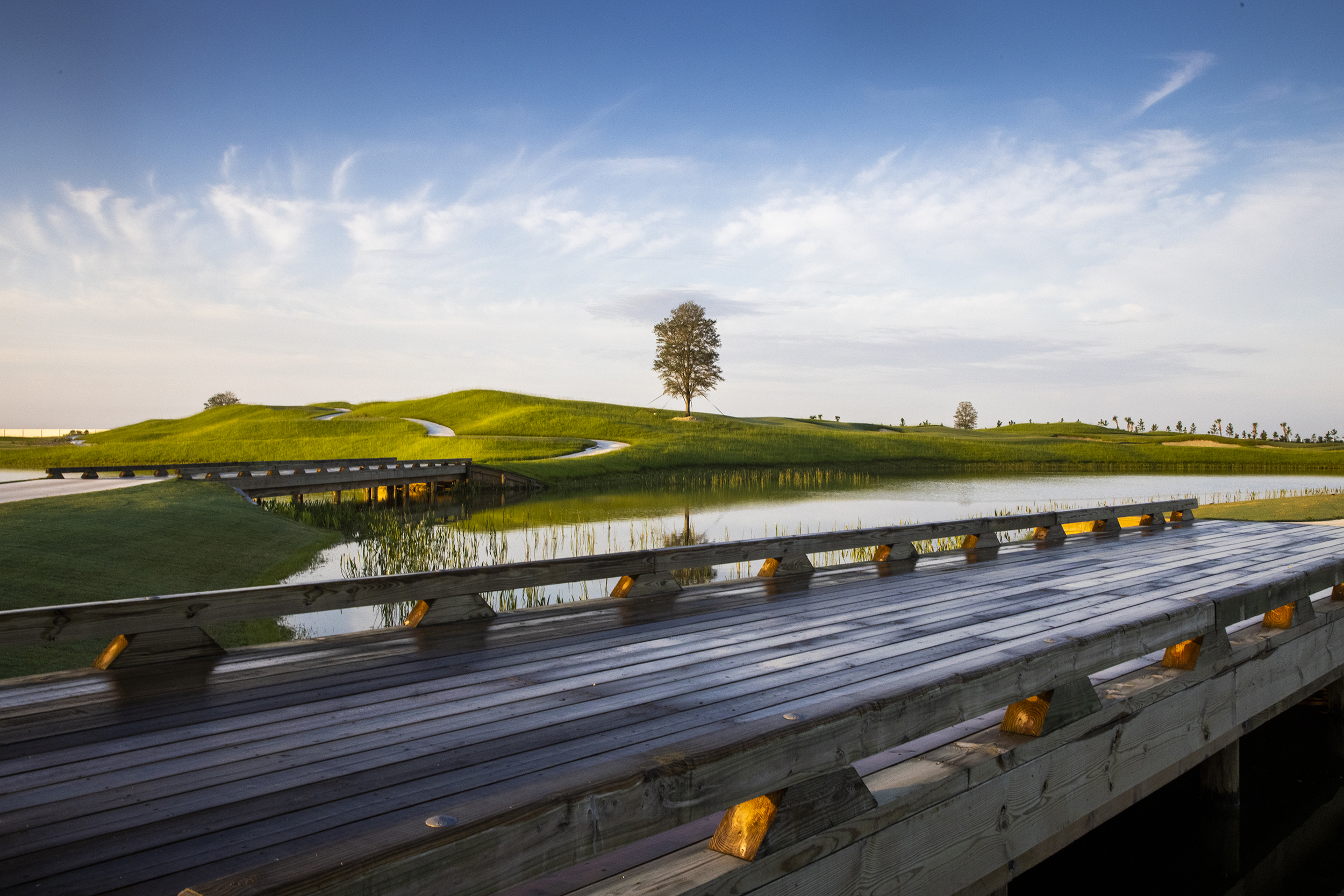 JACK NICKLAUS & JUSTIN THOMAS, COURSE DESIGNERS
Jack Nicklaus is widely considered the greatest golfer of all time and one of the finest golf course designers in the world. During his professional career from 1962 to 2005, he won 117 professional tournaments, including a record-breaking 18 major championships. Additionally, Nicklaus has designed over 300 golf courses, showcasing his expertise in course design and architecture.
Justin Thomas is an American professional golfer who consistently ranks in the top 10 worldwide and competes on the PGA Tour. Since 2015, Thomas has achieved at least one PGA tournament victory each year, including two major golf championships: the PGA Championship in 2017 and again in 2022.
PANTHER NATIONAL
GOLF EXPERIENCE
Offering the most advanced options for refining your game, the training facility at Panther National provides fully air-conditioned bays for year-round training at the world-class practice facility. State-of-the-art ball flight tracing technology offers valuable metrics for instant and reliable swing feedback.
Inspired by the Himalayas Putting Course at St. Andrews, Panther National's nearly one-acre Nicklaus-designed putting course is the perfect place to gather pre- or post-round, settle bets, have fun with family, or train to enhance your putting skills. You will find every putt you can imagine, and some you couldn't dream of.
Panther National's practice facilities will be the finest in the world—aesthetically pleasing, while allowing the serious golfer to measurably improve their skills. The target greens will have Tif Eagle grass, the same turf used for our greens, sized appropriately for its shot length, equal to a PGA Tour average shot for that distance.
Panther National's short game training area will have a uniquely shaped green and bunkers. This will allow members to perfect the wedge distances, pitches, and chip shots needed for Panther National but also shots encountered at the best courses in the world.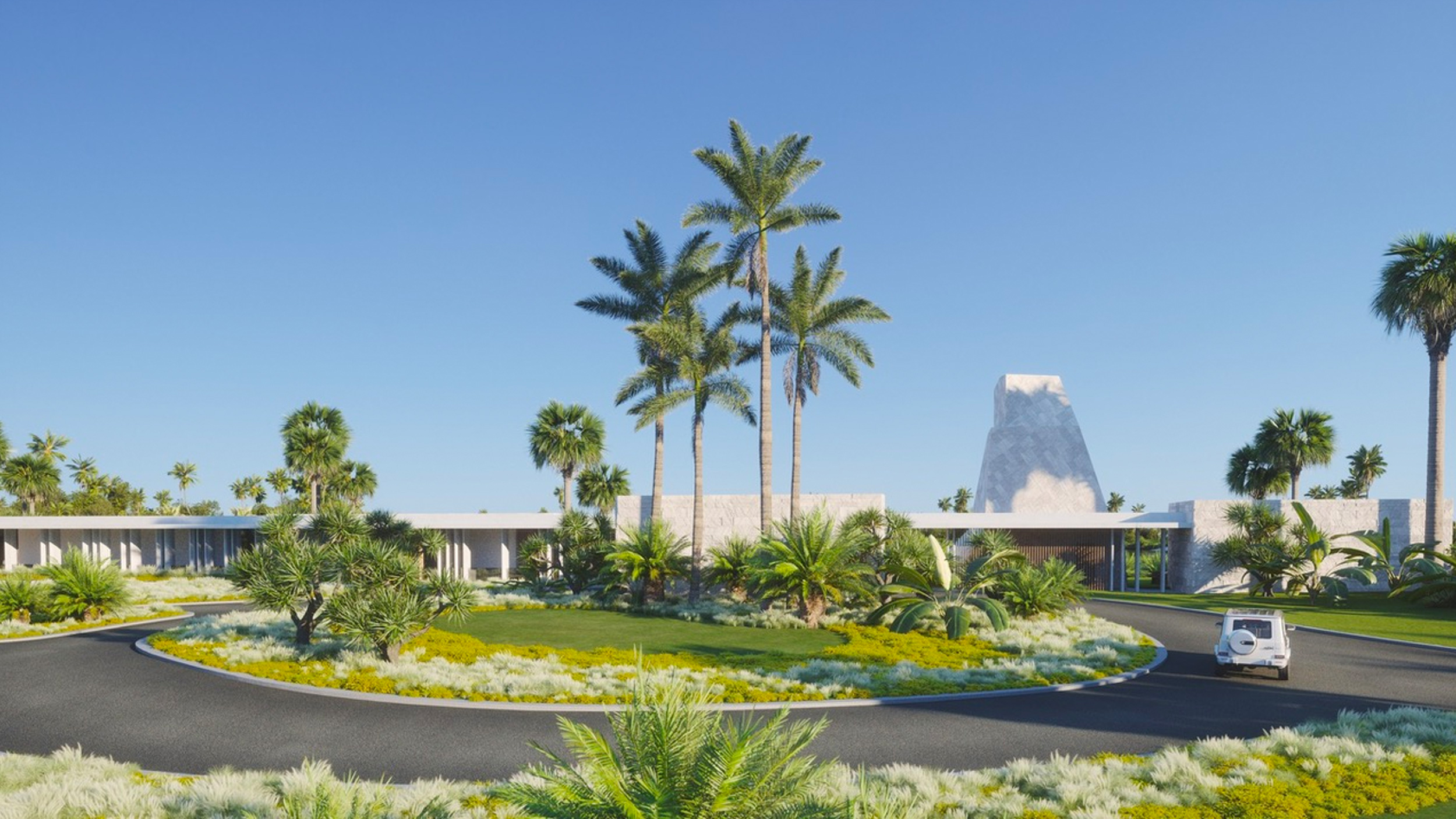 DOMINIK SENN
Founder & President
Dominik Senn is the founder of Panther National as well as Founder & President of 4sports & Entertainment. Born in Zurich, Switzerland, he specializes in investment, management, and consulting—offering an elite level of expertise, influence, access, and insights across the global sports landscape. His vision for Panther National addresses the void in the market for a new, modern, lifestyle-driven golf community that redefines luxury living.
"As a former skier, I think very much in landforms. With Panther National, I wanted to create something very special with Jack and Justin. So we have moved almost two million cubic yards of earth to shape a championship course with a links style. We blended dramatic holes with lakes and the look of the neighboring nature preserve. Players can expect the best possible golf experience."
– DOMINIK SENN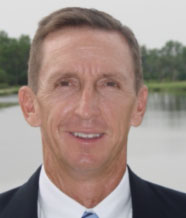 A highly accomplished golf professional, Tom has garnered accolades including recognition as SECPGA's "Teacher of the Year," "Merchandiser of the Year," and "Golf Professional of the Year," he has honed his teaching expertise alongside esteemed mentors including Bob Toski, Hank Haney, and David Leadbetter. Tom's leadership has fostered the success of several Assistant Pros who have gone on to become Head Pros and Directors of Golf. Tom's expertise helps create an exceptional golf experience for the members of Panther National.
STEVE EHRBAR
Director of Agronomy
An esteemed figure in the golf industry, Steve brings over four decades of invaluable experience. His impressive portfolio includes collaborating on major golf course design projects alongside renowned architects such as Jack Nicklaus, Tom Fazio, and Pete Dye. For the past 15 years, he served as the Director of Golf Course Maintenance at Jupiter Hills Club in Tequesta, FL, where his unwavering dedication earned the club its esteemed reputation for unparalleled year-round playing conditions.